We sadly mourn the loss of the following 
Limetree Park family members 
during 2019. May their souls find eternal rest.
We shall long remember them. 
We apologize if anyone has been left out of this posting. 
There are two ways to notify the Park of a Death: 
1. Send an email message to debfolkers@gmail.com or text Deb Folkers
2. Notify the Limetree Park Office
2019
---------------------------------
It is with great sadness we pass along the news of the passing of Bonnie Wagenvelt - Unit 12 and 141.  Our thoughts and prayers go out to her family and friends.  Funeral information will be posted as it becomes available.
-------------------------------------------------
Mildred L Forte - Former Owner #52
Mildred (Millie) L. Forte, 87, of Bonita Springs, FL, passed away peacefully on Thursday, February 14, 2019 at Avow Hospice, Naples, FL. She was the beloved wife of the late George P. Forte, to whom she was married on July 30, 1949.
     Born on October 3, 1931 in Philadelphia, PA, she was the daughter of the late Mary (Bell) Ford and the late Albert Ford.  
A resident of Bonita Springs for the past four years, she previously lived in Chalfont, Pennsylvania.
     Millie went to Warminster High School and was an accomplished worker in the hosiery mill. As the proprietor for Jamison Card and Gift Shop, in her York Road home, she worked for 12 years, before retiring. She treasured her role as a Homemaker to her family at the same time.  
A woman of deep faith, she was a member Saint Mary's Church in Bonita Springs for many years. 
     She was devoted to her family and cherished spending time with them whenever she could. She loved traveling with George, especially snow-birding to southwest Florida. She enjoyed needlework, crocheting, bingo, scrapbooking and could often be found playing bingo, shuffleboard, cards, reading, square dancing, and socializing with family and friends in laughter and much joy. She was a member of the Orders of the Eastern Star and Amaranth. 
     Millie was the loving mother of George P. Forte Jr. and his wife, Monica Taggi Forte, of North Attleborough, Massachusetts; and Christina M. (Forte) Gedvillas and her husband Mark C. Gedvillas, of Bonita Springs. She was the proud and adoring grandmother of Tammy L. (Froehlich) Baeta and her husband Tony Baeta of Warrington, PA; Kevin Froehlich of Hobe Sound, FL; Peter Forte and his wife Allison of Petersham, MA, and Andrew Forte of North Attleborough, MA. She was the dear sister of Dolores Hellerman of Chalfont, PA, the late Mary Turco and Alberta Wright. She leaves three greatgrandchildren, several nieces and nephews, her extended family, and many dear friends.
     Friends and family are cordially invited to honor and remember Millie by gathering for a Visitation on Sunday, February 17, 2019 from 3:00 p.m. – 5:00 p.m. at the Shikany's Bonita Funeral Home, 28300 Tamiami Trail South, Bonita Springs, FL.
     In lieu of flowers, donations may be made in memory of Mildred L. Forte to Shriners' Hospital for Children, Philadelphia, PA (www.shrinershospitalsforchildren.org) . 
     For additional information or to send the family a written expression of sympathy, please visit an online guest book at www.ShikanyFuneralhome.com . 
     Arrangements are under the direction of the Shikany's Bonita Funeral Home, 28300 Tamiami Trail South, Bonita Springs, FL 34134. (239) 495-3900 
2018
------------------------------------
Richard Bayer - Former Owner #233
-----------------------------------
Bernard William Poissant, Unit 94, 
 85, of Alburgh, VT and Bonita Springs, FL, passed away on Monday, October 29, 2018. He had been a seasonal resident of Southwest Florida for the last 21 years. He was born in Alburgh on June 4, 1933, the son of J.D. and Rose (née Rochon) Poissant.
     Bernard was very proud to serve in the US Army. He was a member of the American Legion and the Knights of Columbus. He has been golfing for over 50 years and made his only hole in one on the 11th hole at Copperhead golf course in Florida. He also loved to read and do crossword puzzles.
     He is survived by his loving wife of 61 years, Betty Ann (née Irick) Poissant; his beloved children, Carmen (Richard) Greenough of Fairfax, VT, Linda Gotshall of Alburgh, VT, James (Judy) Poissant of Weston, VT and Tony (Valerie) Poissant of Alburgh, VT; his sister and brother, Lorraine (the late Calvin) Mumley of Alburgh, VT and Paul (Anne) Poissant of Easton, MD; seven cherished grandchildren; and seven treasured great grandchildren.
Funeral services and burial will take place in Vermont at a later date and will be announced.
In lieu of flowers, the family suggests that memorial contributions be made to Hope Hospice,
www.hopehospice.org
.
-----------------------------------
Larry Thomas Perry, Unit 174, 88, passed away on October 11, 2018, at his home in Seymour, Tennessee, surrounded by his family. He was a member of the Church of Christ in Seymour, a congregation he helped to organize and establish in the early 1980s. Officiating will be Bro. Tom Miller, minister of Seymour Church of Christ. Mr. Perry was born on July 27, 1930, in the Old 23rd District of Henry County, Tennessee. He graduated from Cottage Grove High School and answered his nation's call for military service in the Korean War as part of the Army's military police force guarding the Panama Canal. He served four years and was honorably discharged with the rank of corporal. Mr. Perry returned to the States and pursued a career as an electrical engineer, first attending the University of Tennessee at Martin and then finishing his Bachelor of Science degree in engineering at the University of Tennessee, Knoxville. After graduation, he worked for Union Carbide in Paducah, Kentucky, and then transferred to the Tennessee Valley Authority engineering design division in Knoxville. While an engineer at TVA, Mr. Perry worked designing the electrical system and boards for nuclear power plants. Mr. Perry retired from TVA after a distinguished career in the late 1980s. In June of 1956 Mr. Perry married his one true love, Velva Lee Evans, daughter of the late Kermit and Pauline (Boyd) Evans from Paris, Tennessee. They welcomed a daughter, Dianne, in 1957. In the 1970s Mr. Perry began a research project that would become his avocation for the remainder of his life—researching the area of his birth, known as the Old 23rd District, which was seized by the federal government as part of the Land Between the Lakes reserve on Kentucky Lake. Mr. Perry published his work in the book A Pictorial History of the Old 23rd District. Mr. Perry was a guest speaker at several historical society gatherings, including most recently events hosted by the Friends of the Tennessee National Wildlife Refuge. Mr.Perry was preceded in death by his brother, Milton Perry, and his parents, Thomas and Alma (Stockdale) Perry. He is survived by his wife of 62 years, Velva, Seymour, TN; his daughter and son-in-law, Dianne and Mike Ledford and two grandsons, Jake and Gabe Ledford, Carrollton, GA. In lieu of flowers, the family requests that remembrances be made to his beloved Old 23rd. Contributions can be made in his memory to Friends of Tennessee National Wildlife Refuge, ATTN: Old 23rd Account, 1371C Wildlife Drive, Springville, TN 38256. Graveside Services will be held on Monday, October 15, 2018 at 11:00 AM at Berry Highland South Funeral Home, 9010 E. Simpson Rd. Knoxville, Tennessee. Online condolences may be made at www.berryhighlandsouth.com
--------------------------------------------------------------------------------------------------------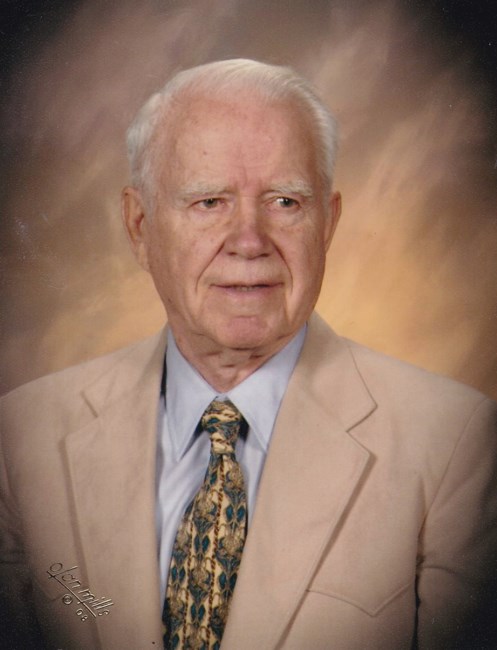 Everett J. Smiley, Unit 169,
 Age 
94, of Kokomo went home to the Lord on August 26, 2018. Mr. Smiley was born on February 4, 1924 in Rochester, IN to Glen and Edith (Haimbaugh) Smiley. He was a B17 pilot for the United States Army Air Corps in Europe during World War II. In September of 1947, he married Katherine M. Glasgow at the Chapel on the University of Illinois campus. Mr. Smiley earned his master's degree in Agronomy from the University of Illinois, and worked for the Farmers Home Administration until his retirement. After his retirement, Everett and Katherine spent their summers on the farm in Kokomo and winters in Bonita Springs, FL.    
Mr. Smiley is survived by his children: Charles Smiley, Kathy Clase and Jan Myers; brother, Curtis Smiley; five grandchildren; four great grandchildren. Mr. Smiley was preceded in death by his parents; wife and son, Alan.
     The family will receive friends from 1:30 PM to 3:30 PM on September 8, 2018 at the Fairfield Christian Church in Oakford, IN. Sunset Memory Garden Funeral Home, Kokomo is assisting the family with arrangements. Online condolences and fond memory can be shared with the family at sunsetmemorygarden.com.
---------------------------------------------------------------
Sydney Lee McClary, Unit 77, Age 83, of Ellettsville, passed away peacefully on Sunday, May 27, 2018. 
Sydney was loved by all who knew her and she will be greatly missed.  Her artistic abilities will live on through her paintings and many beautiful quilts.  She was a member of Mount Pleasant Christian Church in Gosport for over 50 years.  Sydney was married to Thomas D. McClary on May 29, 1952 in Bloomington.  They raised five children together on their farm in Ellettsville. 
She is survived by her husband, Tom of Ellettsville; daughters Susan Gee (Fred) and Angie McClary (Jay Wilkerson); sons Kevin (Crista) and Robert (Marla); and siblings, Dr. George Branam (Linda) and Frances Branam Walden.  
Sydney was preceded in death by daughter Teresa McClary Earley and her parents, Turi (Justis) and Merle Branam.  She was a loving Mamaw to 9 grandchildren and 7 great-grandchildren. 
The funeral service will be held at Noon on Wednesday, May 30 at Mt Pleasant Christian Church, 3100 W. Burma Road, Gosport, IN 47433.  Visitation will be held at 10:00 a.m. until time of services.  Burial will follow at Mt. Pleasant Cemetery.   
In lieu of flowers, memorial gifts suggested to The Hospice House of Bloomington, c/o IU Health Foundation, 714 S Rogers St, Room 402, Bloomington, IN 47403. 
------------------------------------------------------------------------------------------------------------------------------------
Marty Rappe, Unit 157 
Martin 'Marty' J. Rappe', 68, of Sullivan formerly of Mattoon, passed away at 8:58 p.m. Saturday May 12, 2018 in his home surrounded by his family.
Graveside services will be 4:30 p.m. Friday in the Calvary Cemetery, Mattoon with Pastor Dan Fultz officiating. Military rites will be conducted by the Mattoon VFW Honor Guard. Celebration of Life services will be held at 5:30 p.m. Friday in the Mattoon VFW Hall. Memorials are suggested to the Smyser Christian Church Building Fund or the Sullivan Police Department 'No Shave November' fund raiser for cancer. Please make checks payable to Sullivan Police Officer Adam Collins. Reed Funeral Home, Sullivan is in charge of arrangements.  Online condolences may be sent to the family at reedfuneralhome.net.
Marty was born October 13, 1949 in Taylorville the son of Duane and Norma Phillips Rappe'. He was a U. S. Army veteran of the Vietnam War where he served with the 173rd Airborne Brigade He was awarded the Bronze Star for Valor. He had been a member of the Mattoon VFW and the Mattoon American Legion. Marty graduated from Mattoon High School and Eastern Illinois University. Marty married Mariann Neff on November 6, 1971 in Mattoon and she survives at Sullivan.
Marty's hobbies included anything that involved cars, trucks or motorcycles. He was a loving father and grandfather. He enjoyed attending his grandsons football and baseball games, fishing with his son, son-in-law and grandsons and singing and playing his guitar with his granddaughters.
For the last eight years Marty and Mariann spent their winters at their little piece of paradise, Lime Tree Park in Bonita Springs, Florida where they enjoyed the company of many close friends. Marty was the President of Seven County Kidney Fund where he organized several fundraisers including a walk from Mattoon to Effingham. He spent many good times with his buddies at House Brothers and the Mattoon VFW. He leaves behind many close friends and cousins.
Because of Marty's confessions of faith in 1 Peter 2:24 he received a kidney transplant twenty years ago.
Give the Gift of Life.
Also surviving are his daughter Shelby (Dan) Boyer of Sullivan; son Marty (Rachel) Rappe' of Mattoon; brother Ronald (Mary Jo) Rappe' of Springfield and grandchildren Dani Boyer, Layni Boyer, Tucker Rappe' and A. J. Rappe'.
He was preceded in death by his parents Duane and Norma Rappe'.
____________________________________________________________________
Richard Lee Niemann, born June 16, 1953, passed away on May 9, 2018 in Columbus, Ohio. He lost his battle with cancer surrounded by family. He remained positive throughout and was wonderfully supported by the many he befriended throughout his life. Rich is survived by sons, Pat (Natalie) and Mark (Danielle); grandson, Joshua; and granddaughters, Emma and Soffia. He is also survived by long-time sweetheart, Denise Conkle. He started his work life as a paperboy, became a pressman after graduating from South High (1971). He later became a 
firefighter
, retiring after 25 years. Rich was good at sports; he bowled a 299, was a pitcher on multiple softball teams over many years. However, golf was his lifelong obsession, maintaining a single digit handicap for many years (except during leagues and tournaments). He had 3 holes-in-one. He was more than willing to pick up the mic on karaoke night and sing country, Motown, and Sinatra. A memorial will be held on Saturday, May 12, 2018 at Columbus Fire Fighter's Union Hall, 379 W. Broad St., 43215 to celebrate Rich's life and mourn his passing. Visitation will begin at 10am with the memorial service starting at 10:45am.
___________________________________________________________
Clifford Emery, Unit 234 passed away April 13, 2018.  Cliff will be cremated and laid to rest beside his parents.  No obituary will be posted.  Condolences to Cliff's family.
_______________________________________
Thomas (Roger) King,
unit 139,
Thomas Roger "Doc" King, 83, of Shipshewana, Ind., passed away peacefully at 4:55 p.m. Thursday, April 5, at his home. 
He had successfully beaten cancer several times, his battle has been and will continue to be an encouragement to others. 
He was born Jan.26, 1935, in Sturgis, to Russle and Ilah (Miller) King. On Aug. 2, 1958, he married Karen L. Bale in White Pigeon. She survives. 
In addition to his wife, survivors are a son, Dr. Jeff (Maria) King of LaGrange, Ind.; two daughters, Jaynee (Steve) Christner of Topeka, Ind., and Jill (Matt) Reyenga of Goshen, Ind.; 10 grandchildren; and 10 great-grandchildren. 
He was preceded in death by his parents; and three brothers, Billy King, Robert King and Joseph King. 
Doc worked as a mixed animal veterinarian for more than 40 years, serving both LaGrange and Elkhart counties. He enjoyed wood-carving and playing shuffleboard. He attended New Life Fellowship in Topeka. He was a true handyman and was known by his family as "Mr. Fix It." He was generous with his time and knowledge, often helping and teaching other family members. 
Visitation will take place 1:30-6:30 p.m. Sunday, April 8, at New Life Fellowship, Topeka. Funeral services will be at 1:30 p.m. Monday, April 9, also at the church. Services will be conducted by Pastor Russ Hunsberger. Burial will be in Eden Cemetery, Topeka. 
In lieu of flowers, memorials may be made to Destiny Rescue (a non-profit specializing in child sexual exploitation and slavery); Beacon Children's Hospital of Hematology/Oncology in South Bend, Ind., in honor of 5-year-old Rudy Chapman; or Children's Hospital of Philadelphia, in honor of 5-year-old Maverick Weimer. 
_____________________________________________________________________________________
Pat Bloom, Former owner of Unit 222 passed away.  
March 14, 1941 - March 16, 2018
MISHAWAKA - Patricia Joan Bloom passed away peacefully surrounded by the love of her family on Friday, March 16, 2018.
Pat was born on March 14, 1941 in Ft. Wayne, IN as the daughter of Charles and Frances (Wood) Ludgate, who preceded her in death along with a sister, Marcia Swanson and a brother, Edward Wood.
On May 21, 1960 in St. Monica's Catholic Church, Mishawaka, as Patricia Ludgate, she married Thomas M. Bloom who survives along with their three daughters, Jill (Steve) Condon of South Bend, Nancy (Rick) Fedder of Granger, and Karen (Eric) Collins of South Bend, 13 grandchildren, and five great-grandchildren.
Visitation for Pat will be on Tuesday, March 20 from 4:00-7:00 pm in Hahn Funeral Home, 505 W. 8th Street, Mishawaka. A Rosary will be recited at 6:00 pm.
Mass of Christian Burial will be held on Wednesday, March 21 at 10:30 am in St. Anthony de Padua Catholic Church, South Bend. The family wishes to thank The Center for Hospice for all the kind and loving care given to Pat during her illness, especially Nichole for going above and beyond for her. In lieu of flowers the family requests that memorial contributions be made to Hospice Foundation, Supporting Center for Hospice Care: South Bend-Elkhart-Plymouth, 501 Comfort Place, Mishawaka, IN 46545.
___________________________________________________________________
Pistello, Geraldine "Geri" Beloved wife of Joe Pistello, and the late Edward McGuiggan Sr. Loving mother of Deborah (Dave, and the late Richard Sr.) Metz-Markus, the late Edward McGuiggan Jr., the late Margie McGuiggan, John McGuiggan, Gerard (Steve Pawlowski), Patricia (Jim) Zic, Joey Pistello, and Gail (Mary Jo) Pistello. Proud grandmother of Richard Metz Jr., Robert Metz, Robbie Markus, Joseph McGuiggan, Kristin Collins, Jackie McCarthy, Katie Pistello, and Ashley Pistello. Cherished great grandmother of Richard "RJ" Metz III, Joey Collins, and Tommy Collins. Dear sister of the late LaVerne, the late Peggy, Mary Lou, the late Bernard, and the late Bobby. Fond aunt of many nieces and nephews. Visitation Tuesday 3:00-9:00 p.m. Funeral Wednesday 8:45 a.m. from the Robert J. Sheehy & Sons Funeral Home, 9000 W. 151st Street, Orland Park, IL to St. Michael Church, Mass 9:30 a.m. Interment St. Mary Cemetery
__________________________________________
Katherine Smiley, unit 169, January 10, 2018 
Katherine Smiley passed away Jan. 10, 2018.  She and Everett, her husband resided in Kokomo, Indiana.  She grew up in Thaxton, Mississippi on a 400 acre farm and was the youngest of 9 children, seven brothers and one sister.  Katherine enjoyed playing the piano in her hometown church and school.  Growing up on a cotton farm, she worked hard helping her family.  Her older sister encouraged Katherine to attend University of Illinois where she eventually met her husband, Everett.  They married in a chapel on campus in 1947 and had 4 children.  She got her masters in education and taught 28 years in Indiana elementary schools.  During retirement, Katherine and Everett spent time remodeling a home in the country, tending to gardens and fruit trees, and traveling.  They also enjoyed learning a variety of dances.  Recently on September 7, 2017 Everett & Katherine celebrated their 70th wedding anniversary at Inspired Living with family and close friends, of which was delayed a few weeks due to Hurricane Irma.  Memorial services will be held in Kokomo Indiana.
____________________________________________________________________
2017
Janette Holt - Former resident unit 51, Nov 21 2017
From her daughter, Donna Mann:
My Mother, Janette Holt, and father bought their first lot in Limetree Park in 1986.  My aunt, Jackie Brandenburg and her husband Ed talked them into buying.  They bought #4 for use of their motor home and used it for 13 years until she could no longer drive it herself.  She then purchased #51 until selling in 2013.  Janette loved playing hand and foot with friends.  Janette was 88, had 6 kids and lived in Michigan most of her life.  She passed away Nov 21. A Memorial service was held Nov 25
Lorraine Harmon -Former resident unit 61, Nov 26 2017  
June 15, 1932 ~ November 26, 2017 (age 85)
---
Lorraine F. Harmon, 85, of Naples, FL, formerly a 60-year resident of Concord, MA died peacefully in her sleep on Sunday, November 26, 2017 at Solaris Healthcare in Naples. Lorraine was the wife of the late Charles E. Harmon who died in 2008. She was born in Worcester, MA on June 15, 1932, the daughter of Anthony Proto and Amelia (Hannah) Proto. Lorraine worked part-time when her three children were young. She worked teaching arts and crafts on the Concord playgrounds for the Recreation Dept. in the summers for several years.
She also shared her immense gift of cake decorating by teaching a class in the Concord-Carlisle Adult Education Evening Program for 10 years. She was very well known in the Concord area for her amazing cakes. She had a natural talent and passion for cake decorating. Many, many families in Concord chose her to make very elaborate wedding cakes, anniversary, and birthday cakes. She was famous for her cakes! Lorraine also worked part-time for the Concord Police Department as a school crossing guard, and as a matron if a woman were to be taken into custody! When her children went to school full-day she went to work full-time for Walden House Healthcare, a nursing home in Concord for Seniors. She was the Activities Director there for 20 years. She was a natural with her artistic talents and musical gifts. She taught arts and crafts, sang, played piano, and organ, and the residents adored her. Her innate ability to connect with the residents was amazing. She was compassionate, patient, and respectful of the residents in her care. Lorraine and her family spent summer week-ends at Lake Winnipesaukee in New Hampshire, boating and enjoying life. In later years they became "snowbirds" spending much of the winter in Bonita Springs, FL. They sold their home in Concord in 2007, and spent summers in Wells, Maine, winters in FL. Lorraine was also a watercolor artist and especially loved to paint shorebirds on the beach, ocean landscapes, light houses, etc. Her family members feel fortunate to have her paintings in their homes.
Lorraine is survived by her daughter, Patricia L. Derby of Delray Beach, FL, her grandchildren; Christian J. Derby of Naples, FL, Alex R. Derby of Naples, FL, Matthew Harmon, of Durango CO, and Kelly (Harmon) Ivie, of Houston TX. She was thrilled to have five, soon to be six, great grandchildren. Lorraine was also the mother of the late Charles E. Harmon Jr., and the late Paul D. Harmon. A memorial service was held on Friday, December 1, 2017 at Aston Gardens, in Naples where Lorraine lived. Reverend Dr. Dan Lamey officiating. Burial will be in Sleepy Hollow Cemetery in the spring of 2018.
Maryalice Grady - Unit 106, Nov 6, 2017
We just received the sad news Maryalice passed away yesterday morning 
at Joanne's House, Hope Hospice.  A mass will be said for her on Friday, November 10th at St. Leo's Catholic Church. More information will be posted when it is received.
Bill Curry -
Unit 66, Nov 6, 2017
Obituary for William L. Curry Jr.
William L. Curry, Jr. 74 of Bonita Springs, FL and Toledo, OH died Monday, November 6, 2017 in Bonita Springs. He was born August 17, 1943 in Toledo, OH a son of the late William L. Curry, Sr. and Denelda Barney Curry.
Bill served in the U S Air Force. He worked as a crane operator in the glass industry, back in Ohio. Bill loved life and was a great friend to many.
Surviving is his wife of 14 years Linda Lewandowski Curry; son Russell (Deborah) Curry of Ohio; daughter Jamie (Dan) Avers of Ohio; 3 grandchildren; 2 great grandchildren; brother Phil (Bonnie) Curry of Ohio; sister's Lona (Melvin) Kigar, Patricia (Jerry) Snider and Cheryl (Gary) Kigar all of Ohio.
No services are scheduled at this time
Online condolences may be left by visiting 
www.ShikanyFuneralHome.com
Arrangements are being handled by Shikany's Bonita Funeral Home.
James (Boomer) Bain - Unit 112, Nov 1, 2017
Boomer Bain
January 27, 1932 - November 1, 2017
James C. "Boomer" Bain, age 85, passed away November 1, 2017, at his home in Bonita Springs, FL, at 8:55 A.M. 
A memorial service in his honor will be held Friday, November 17, 2017, at 1:00 P.M. at Mitchell-Jerdan Funeral Home, located at 1200 Wabash Avenue, Mattoon, IL 61938. Pastor Kelly Brady will be officiating. The visitation will be from 11:00 A.M. until the time of service begins at the funeral home. 
Boomer was born January 27, 1932 in Puxico, MO, the son of Lester Franklin, Sr. and Ruby (Dailey) Bain. He was married to Carla Howard; she survives. He is survived by his children; two sons, Bradley C. Bain and wife Debbie of Florissant, MO, and Barry D. Bain and wife LeAnne of Wheaton, IL; one daughter, Janice L. Rushing and husband Tim of Edwardsville, IL; mother of his children, Norma F. Born; seven grandchildren, Heather Young and husband John, Nathan Bain and wife Gina, Rob Wamhoff, Kelsey Bain, Gibson Capua and husband Bobby, Winston Bain, and Ashlynn McQuiggan and husband Phillip; ten great-grandchildren; one brother, David Bain of San Francisco, CA; one sister, Kay Jones and husband Gary of Scott City, MO. He is preceded in death by his parents; his wife, Patricia Bain; one brother, Frank Bain; one sister, Becky Woolverton; and one grandchild, Evan Rushing.
Boomer honorably served our country in the Navy during the Cuba Conflict from 1952 to 1953. He attended the First Presbyterian Church of Mattoon, IL, for many years. He was member of the Mattoon Golf and Country Club, Mattoon Rotary Club, and Mortgage Bankers Association. Boomer enjoyed sharing his experiences and stories, playing golf, camping, traveling, and trout fishing.
He was employed by Mercantile Bank in Decatur, IL, and later of Mattoon Federal Savings and Loan as a mortgage banker. However, while working full-time in the banking industry he decided to find a part-time job that lead to his booming career as a basketball official. He started with small local leagues and church groups but quickly rose in rank to be the Missouri Valley Supervisor of Officials. He also officiated in Division I NCAA conferences and tournaments, five Final Four Championship games, multiple international tournaments and world games, and the 1972 Olympics in Munich, Germany. He was elected to the FIBA Hall of Fame among many other national and regional sports hall of fames and actively involved with NJCAA post season tournament. With these many accomplishments, he often spoke of the time he played minor league baseball in the New York Yankee's farm league with the great Mickey Mantle. 
Boomer's young soul, kind hearted nature, and outgoing personality left a lasting effect on those fortunate to have known him. His legacy will live on through this family, friends, and peers. He will be forever missed but not forgotten.
Memorials in his honor may be made to the American Heart Association, 2141 W. White Oaks Drive #A, Springfield, IL, 62704.
Rhea M. Carter
- Unit 237 - July 14, 2017
Rhea M. Carter, age 88, of Westerville, OH went to be with her Lord Friday, July 14, 2017. Retired from The Ohio State University Dept. of Physics. She was secretary of the Journal of Molecular Spectroscopy and Associate Coordinator of the International Conference on Molecular Spectroscopy. A member of Genoa Baptist Church. Preceded in death by husband Wm "Bill" Carter, parents Wm "Ed" and Mable Robinson. Survived by children, Michael (Kim) Carter, Beverly (Mark) Crawmer and Janine Fleming; grandchildren, Stacy Crawmer and Steven (Jennifer) Crawmer, great-grandchildren, William, Kenneth and Benjamin; brother, Dick Robinson; nephews and niece.  Friends may call Thursday, July 20 from 2-4 and 6-8 PM at the MORELAND FUNERAL HOME, 55 East Schrock Rd, Westerville, OH.  A service will be held Friday, July 21 at 11 AM at the Genoa Baptist Church (corner of Route 3 and Lewis Center Rd). Pastor Frank Carl officiating.  Interment Blendon Central Cemetery. In lieu of flowers, donations may be made to the Genoa Baptist Building Fund, 7562 Lewis Center Rd, Galena, OH 43021
Chris Schiebout - Unit 98 - May 31, 2017
Chris Schiebout age 90 of West Olive passed away peacefully in his home. A private service and burial will be held at a later date.
Cecilia Morse - Unit 168 - May 20, 2017
Cecilia Morse, 62, passed away on May 20, 2017.  She was born on November 21, 1954.  She is survived by her loving husband, Corey, brother Robert King, sister, Glenda Starkey, daughter, Lauren Thompson, son Kyle Osgood, step sons Blane and Andrew Morse, step daughter, Mary Panyathong, and 7 grandchildren.  Cecilia is preceded in death by her late husband Ronald Osgood, Sister Ramona Sullivan, and her parents, Dorothy and Randall King.  Funeral Services will be held on Thursday, May 25, 2017, at 1 PM at Aldersgate United Methodist Church in Wichita, KS
Rosie James -Unit 55 - May 13, 2017
Rosalie Mary James, 83 of Kankakee, passed away Saturday (May 13, 2017) at North Collier Hospital, in Naples Fla.  
     She was born Nov 25, 1933, in Chebanse, the daughter of Adrian and Beryl (Morris) Girard.  Rosalie married William D. James on June 15, 1956.  He preceded her in death on Nov 19, 2012.
     Rosalie worked as a switchboard operator and receptionist for most of her life and retired from General Foods.  She enjoyed crafts of all kinds, gardening and beach combing.  Rosalie enjoyed meeting people and socializing.  She really enjoyed her 30 years of retirement in Bonita Springs, Fla., most of which was spent with her husband.
     Surviving are two sons, Randy James, of Fon du Lac, Wis., and Jeff James, of Bonita Springs, Fla., and a daughter, Rene Schnell (Bruce Mahoney), of Kankakee.  Also surviving are nine grandchildren, Mike, Derrick, Patrick, Adam, Jordan, and Emily James, Jenna Schnell and Morgan and Anthony Beaupre; six great-grandchildren; two sisters, Jackie Bonvallett, of Port Charlotte, Fla., and Jolene Saathoff, of Scottsdale, Ariz.
     In addition to her husband, she was preceded in death by her parents, two sisters, Betty Metz and Beverly Salzman; and a brother, Maurice Girard.
     Visitation will be from 11 a.m. Friday until the 1 p.m. funeral service at Schreffler Funeral Homes, Kankakee Chapel.  The Rev. Phillip Gardner will officiate.  Burial will be in Kankakee Memorial Gardens, Aroma Township.
     Memorials may be made to Hospice of Kankakee Valley.
     Please sign her online guestbook at schrefflerfuneralhomes.com 
___________________________________________________________________________________________________
Rita Turner - Unit 152 - January 16, 2016
TURNER, RITA V. (nee Amici), on Jan. 16, 2016, of Newtown Square, PA, formerly of 
Springfield, PA and Broomall, PA. Wife of the late James Turner, mother of David, Michael, and Janet Turner and the late Randall Turner. Sister of Arthur Amici, grandmother of 7 and great-grandmother of 3. Relatives and friends are invited to her Viewing on Wednesday, Jan. 20, 2016 after 9:00 A.M. at St. Francis of Assisi Church, 136 Saxer Ave., Springfield, PA 19064 until the time of her Funeral Mass at 10:00 A.M. Interment in SS Peter and Paul Cemetery. Donations in her memory may be made to the Alzheimer's Association of the Delaware Valley, 399 Market Street (Suite 102), Philadelphia, PA 19106 or at 
alz.org.
 Arrs. by 
KOVACS FUNERAL HOME INC.
Published on 
Philly.com
 on Jan. 19, 2016
* * * * *
Ken Gray - Unit 50 - February 28, 2016
Obituary
Kenneth R. "Ken" Gray, 75, of
 Liverpool, 
passed away Sunday, February 28, 2016 in Naples, Florida with his beloved family by his side. He was born in Syracuse and was a graduate of Liverpool High School where he was known as one of the best pitchers, and was inducted into the Cooperstown Baseball Hall of Fame. Ken was a Sonar/Radar Technician for General Electric/Lockheed Martin, retiring after 38 years of service. He was a communicant of St. Rose of Lima Church in North Syracuse. Ken was an avid NY Yankees fan; he also enjoyed fishing and golfing and most importantly loved spending time with his family. 
He was predeceased by his parents, John and Lois (Harrington) Gray; his grandson, Eric Kenneth Gregory; his son-in-law, Michael Radcliff and two brothers, William and John.
Ken is 
survived
 by his loving wife of 53 years, Maryanne (Colabufo) Gray; his son, Mark (Erin) Gray of Central Square; three daughters, Lisa Radcliff of Tennessee, Giniene (Michael) Rommel of Cicero and Michelle (John) Gregory of Charlotte, NC; eight grandchildren, Andrea, Amanda, Danielle, Jonathan, Michael, Marissa, Suzanne and Joseph; seven great-grandchildren, Eric, Bryce, Gio, Avan, Addison, Taevon and Jaden; several nieces, nephews, cousins; his Aunt Sue and his cherished cat, Lucy.
Funeral services
 will be held at 9 a.m. on Saturday, March 5, 2016 at the THOMAS J. PIRRO JR. FUNERAL HOME, followed by a Funeral Mass in celebration of Ken's life at 10 a.m. in St. Rose of Lima Church, North Syracuse. Burial will be in North Syracuse Cemetery. Family and friends may call from 4 to 7 p.m. on Friday, March 4, 2016 at the funeral home, 3401 Vickery Rd. (corner of Buckley Rd.) North Syracuse, NY.
Words of comfort may be expressed at tjpfuneralhome.com



      * * * * *
Judy Jurosic -
Unit 80 - March 7, 2016
Obituary

Judith (Judy) Ann Jurosic, 76, went to her Heavenly Home March 7, 2016 at Joanne's House Hope Hospice.

She was born July 19, 1939 in Wapakoneta, Ohio to Louise (Schmith) and Ivan Jurosic. She graduated in 1957 from St. Joseph High School in Wapakoneta. After high school Judy worked as clerk at Clara Warr's Neighborhood Grocery in Wapakoneta before relocating to Southwest Florida.

Judy is preceded in death by seven siblings: Carolyn Fisher, Robert (Bob) Jurosic, Margaret Jane (Jane) Kennedy, Katherine (Kate) Volbert, Evelyn (Eppy) Smith, Richard (Dick) Jurosic, James (Jim) Jurosic. 

She has two surviving sisters, Dorothy Fritz of St. Marys, Ohio and Elizabeth (Betty) Thompson of Bonita Springs, Florida. She is also survived by numerous nieces and nephews.

Judy received training as a licensed practical nurse while living in Florida and was employed as a domestic by several prominent families in the Naples area. Judy enjoyed living in the Limetree Park Community and took advantage of the many social activities offered, acquiring a number of very close friends while in residence. Judy was a member of St. Leo Roman Catholic Church in Bonita Springs.

Service later in Wapakoneta - no flowers. Memorials to Joanne's House Hope Hospice, 27100 Imperial Parkway, Bonita Springs, Florida, 34135

Published in Naples Daily News from Mar. 11 to Mar. 12, 2016
 * * * * *
Carol Bishop - Unit 5 - March 9, 2016
Carol Jean Bishop Obituary
Carol Jean Bishop, 75, of Florence, Kentucky passed away Wednesday, March 9, 2016. She worked as a bus aide for the Boone County School System. Carol is survived by her husband of 55 years Bill Bishop. She is also survived by her daughters Lynn (Jim) Huber, Janie Bishop, Michele (Dan) Shields and Sandy (Tom) Wogenstahl; 7 grandchildren. Memorials suggested to the Alzheimer's Foundation or the Rosedale Green Prom Committee. Mass of Christian Burial will be held at St. Barbara Church at 10 am on Wednesday, March 16, 2016. You may leave online condolences at www.floralhillsmemorialgardens.com Floral Hills Funeral Home is serving the family.
* * * * *
Robert Carter - Unit 33 - March 25, 2016
Obituary
Carter Robert "Bob" Carter of Columbus, Ohio and Bonita Springs, Florida passed away at the age of 87 on Friday, March 25, 2016 peacefully and surrounded by family at home. Bob was born November 20, 1928 to Robert and Dorothy Carter. He proudly served in the US Airforce from 1946-1949 and then as a Columbus Firefighter from 19531983. An avid photographer and craftsman, Bob's achievements in life where numerous but he will be most remembered as a man who always put his family first. Bob is preceded in death by parents, 2 brothers and 2 sisters Margie, Roberta, Paul, and Ralph. He is survived by his wife of 64 years, Nora Jean Holbrook Carter; and three children, Yvonne Clemons and husband Michael, Curt Carter, and Duane Carter and wife Kathy. A beloved Grandpa, Bob has six grandchildren, Vanessa, Erica, Natalie, Dustin, Cansas, and Caitlin; and five great-grandkids, Kyra, Bailey, Lydia, Uriah, and Iris. Bob was often referred to as "one of the best people" and we are thankful for him filling our lives with memories of love and laughter. A celebration of life will be held Thursday, March 31, 2016 from 5-9 p.m. at the Columbus Fire Department Union Station, 379 West Broad St. Columbus, Ohio. In lieu of flowers, please consider donating to Columbus Firefighters for Kids. A special thanks to Hospice of Mt. Carmel for their heartfelt home care. www.EdwardsFuneralService.com
* * * * *
Jerry Paul - Unit 191 - April 2, 2016
A Mass of Christian Burial for Gerald J. "Jerry" Paul will be held at 11am on Thursday, April 7, 2016,  at St. Francis de Sales Catholic Church, 58 Granville Street, in Newark, with Father J.C.P. Sullivan, Celebrant. Burial will follow in Mt. Olive Cemetery, in Zanesville. Family and friends may call from 2-4pm and 6-8pm, on Wednesday, April 6, 2016, at the Brucker-Kishler Funeral Home, 985 N. 21st Street, in Newark. A Vigil service will be held at 7:30pm, on Wednesday, at the funeral home.     
Mr. Paul, age 75, of Newark, passed away Saturday, April 2, 2016, at the Selma Markowitz Hospice Center in Newark. He was born August 12, 1940, in Zanesville, a son of the late John and Erma (Adams) Paul. He was a 1958 graduate of Rosecrans High School in Zanesville. He began working at Rockwell International in Newark in 1959 and retired in 1995. For many years, he and his wife Dolly spent six months a year in Bonita Springs, Florida where he enjoyed golf, fishing and boating.     
A loving husband, father and grandfather, he is survived by his wife of 56 years, Dolores "Dolly" (Greten) Paul, whom he married May 9, 1959; children Lynda (Richard) Roe, Tim Paul, Randy (Belinda) Paul; grandchildren, Jennifer, Julie, Michelle, Bryan, Jana, Jaclyn, Brandon, Makayla, Jacob and Jeremy; 11 great-grandchildren,; brother Thomas (Patricia) Paul; sister in law Debbie Paul; many nieces and nephews and his beloved dog "Bruce Lee".     
In addition to his parents, he was preceded in death by his brother James Paul.     
Memorial contributions may be made to Hospice of Central Ohio, PO Box 430, Newark, Ohio 43058.     
To sign an online guestbook, please visit www.brucker-kishlerfuneralhome.com.
* * * * *
Roy Hazael - Unit 75 - May 1, 2016
---

HAZAEL, Roy Malcolm
Passed away peacefully in Bonita Springs, Florida on May 1, 2016 in his 87th year. Predeceased by his beloved wife Gail Hazael (Kubis) and his parents Alex and Bessie Hazael and brother Robert (Red) (Barb). He is survived by and will be missed by his sister Joan Fraser (Carl). Dear father of Michael, Brian (Cathy) and Gregory (Corry). He was predeceased by Kevin Kubis and will be missed by Wayne Kubis (Janet), Brian Kubis, Vicky DeJong (Marty) and daughters-in-law Pat Kubis and Wendy Kubis. Loving grandfather of 10 grandchildren and 2 great-grandchildren. He will be missed by his many nieces and nephews and their families. Dad grew up in Leamington and raised his family in Kingsville. He loved all sports but baseball remained his lifelong passion. He was active as a coach and official in minor hockey and baseball and was an excellent dancer who people would stop to watch whenever he and his sister Joan danced to the big band sounds of the 40's. Dad and Gail moved to Bonita Springs, Florida in 1986. They had many happy years together and had many good friends at Lime Tree Park throughout those years. Dad was at Shadow Wood Golf Club in Bonita and looked forward everyday to seeing his friends and colleagues at the course. He proudly served in the United States Army and was a member of the American Legion. Cremation has taken place. Family will receive friends at the C. Stuart Sykes Funeral
Home, 91 Division St. S. Kingsville, (519-733-4111) on Friday, May 20, 2016 from 10:30 a.m. until the time of Memorial Service at 11:30 a.m. Burial to follow at Victoria Memorial Gardens, Maidstone. The family would like to extend a sincere thanks to all of the excellent health care workers in Bonita Springs and Naples who took such good care of Dad. Friends may send condolences online at www.sykesfuneralhome.ca

* * * * *
Virginia Monto - Unit 216 - May 8, 2016
MONTO, VIRGINIA L. Bonita Springs, FL (formerly Bay City) Virginia Louise Monto died on Mother's Day, May 8, 2016 in Bonita Springs, Florida. She was born December 4, 1924 to the late Roy and Loretta (Finch) Barr in Bay City where she resided most of her life. Virginia married Norman W. Monto who predeceased her on October 16, 2008. While in Bay City, she was a member of Zion Lutheran Church and she enjoyed sewing, knitting, and reading but most of all spending time with her family especially her grandchildren. She is survived by her son and daughter: Norman P. (Rozanne Giunta) Monto, Valerie K. (Dirk) Richardson; three grandchildren: Nancy A. (Ron Watkins) Bernreuter, Scott (Ashley Jericho) Monto, Mark (Tayyaba) Monto; three great-grandchildren: Brook A. Bernreuter, Ayden and Alex Monto; two sisters: Eileen Sumner, Dorothy (Arthur) Robins; two brothers: Leonard (Jan) Meyerhofer, Carl (Kathy) Meyerhofer; and many nieces and nephews. Besides her parents and husband, she was preceded in death by her sister: Betty Marshall; and her brother: Robert Barr. Memorial services will be held Thursday, June 9, 2016 at 11:30 am in the W. A. Trahan Funeral Chapel. Rev. Paul G. Kruse will officiate with private interment in Floral Gardens Cemetery. Memorial contributions may be designated for the March of Dimes
(www.marchofdimes.org) or the Boys and Girls Club of the Great Lakes Region (300 Lafayette St., Bay City, MI 48708). Visiting hours with the family will be Thursday, June 9, 2016 after 10:30 am in the W. A. Trahan Funeral Chapel. For on-line sentiments:www.trahanfc.com
* * * * *
Thomas J. Gainey - Unit 206 - 6/18/2016 
GAINEY - Thomas J.  June 18, 2016, of Lackawanna, NY, beloved husband of Esther (Knoop) Gainey, dearest father of Timothy (Christine) Gainey and Laura (David) Tomaka; brother of the late Jack Gainey; grandfather of Conor, Cameron and Caitlin Tomaka. Friends received on Tuesday only from 2-4 and 7-9PM at the Curtin Funeral Home, Inc., 1340 Union Road, West Seneca. Friends invited to a Mass of Christian Burial on Wednesday at 10:30AM from Our Lady of Victory Basilica. Please assemble at church. In lieu of flowers, memorials may be made to Hospice Buffalo or American Heart Assn.  Arrangements by William O'Rourke.
* * * * *
Nick Colabufo - Unit 104 - June 29, 2016 
Limetree Park's Honorary Mayor
Obituary for Nicholas "Pa" Colabufo
Nicholas "Pa" Colabufo, 93, passed away Wednesday, June 29, 2016 at Iroquois Nursing Home. He was born in Syracuse, son of the late Thomas and Marie (Petrone) Colabufo. Nicholas served in the US Army during WWII. He was the owner and operator of Connie's Cleaners on Loma Ave. in Syracuse for many years. Nicholas also worked in the maintenance department at Upstate University Hospital and Grenadier Village. He enjoyed his summers at Brennan's Beach with family and friends. Nicholas wintered and was the Honorary Mayor at Lime Tree Park in Bonita Springs, Florida. 
He was predeceased by his wife, Concetta (D'Amico) Colabufo in 2000; his companion, Rita Turner in 2016; brothers, John Carrol, Frank, Dominick, August, and Jerry Colabufo; one sister, Janette LaRusso; son-in-law, Kenneth Gray.
Nicholas is survived by his two daughters, Maryanne Gray and Chick (Nick) Carrino; six grandchildren, Mark, Lisa, Gina, Michelle, Dena, and Dan; many great-grandchildren and great-great-grandchildren; several nieces and nephews.
Funeral services will be held at 7:30 am on Saturday, July 2, 2016 at the THOMAS J. PIRRO JR. FUNERAL HOME, followed by a Funeral Mass in celebration of Nicholas' life at 8:30 am in Blessed Sacrament Church. Entombment will be in St. Mary's Cemetery Mausoleum, Dewitt. Family and friends may call from 4:00 pm – 7:00 pm on Friday, July 1, 2016 at the funeral home, 3401 Vickery Rd. (corner of Buckley Rd.) North Syracuse, NY.
In lieu of flowers, donations may be made to Multiple Sclerosis Resources, PO Box 237, East Syracuse, NY 13057.
* * * * *
Bill Fowle - Unit 221 - July 18, 2016
BROOKLYN - William D. "Bill" Fowle, Jr. , age 87, of Deep Lake in Brooklyn, died peacefully, July 18, 2016, at home in his sleep.

He was born Dec. 18, 1928, in Jackson, the son of William Sr. and Vesta (Higby) Fowle. Bill was one of eight children, survived by a brother, James (Shirley) Fowle, and sister, Charlene Goldsmith, both of Hillsdale. He was preceded in death by his beloved wife Annabel. Bill and Ann had four children, Linda (Melvin) Cheesbro, Cris (Jim) Lowe, William R. Fowle and Brad (Kim) Fowle.

Bill enjoyed spending time with his 10 grandchildren and 18 great-grandchildren. Bill farmed throughout his life and worked for 38 years at Tecumseh Products Company. Following retirement, he worked at Onsted Realty and Bonita Fairways in Florida. 

Bill spent countless hours reading his Bible, always saying he was ready to meet his Maker. He also enjoyed many winters in Florida with his wife Ann. Bill cared about his country, discussing politics and was very active on the union board at work. Bill enjoyed many sports, especially golf. He was clever, quick-witted and will be sadly missed by his family and friends.

Funeral services will be held at 1 p.m. Thursday, July 21, 2016, at J. Gilbert Purse Funeral Home, 2959 N. Adrian Highway (M-52), Adrian, with Deacon Rich Bayes officiating. Visitation will be from 4 to 8 p.m. Wednesday, July 20, 2016, and on Thursday from noon until the time of service at the funeral home. www.PurseFuneralHome.com.
Published in The Daily Telegram on July 20, 2016
* * * * *
Jean Carter - Former Owner 33 - 7/23/2016
Carter Nora "Jean" (Holbrook) Carter, of Columbus, Ohio and Bonita Springs, Florida, passed away at the age of 84 on Saturday, July 23, 2016 peacefully and surrounded by family at home. Born May 24, 1932 to Emmet and Lula Holbrook, Jean is preceded in death by the love of her life, husband Robert "Bob" Carter, her parents and her two brothers Ronald and Donald. She is survived by her three children, Yvonne Clemons and husband, Michael, Curt Carter, and Duane Carter and wife, Kathy; as well as her sister, Evelyn Wilson; and her brother, Everett Holbrook. A beloved Grandmother, Jean has six grandchildren, Vanessa, Erica, Natalie, Dustin, Cansas, and Caitlin and five great-grandchildren, Kyra, Bailey, Lydia, Uriah and Iris. Jean was fiercely loyal to those she loved. She took pride in her family, her work, her garden, her long glittery fingernails, her jewelry, and of course a good perm. As sad as we are to lose Jean, we are happy that she and Bob are reunited and are celebrating their 65th wedding anniversary together. They were truly soul mates. A funeral service will be held at EDWARDS FUNERAL SERVICE CHAPEL, 1166 Parsons Ave., Columbus, OH 43206 on Wednesday. The family will accept friends at 1:30 p.m. Service to follow at 2:30 p.m. www.EdwardsFuneralService.com
* * * * *
Carol Sue (née Alasko), beloved wife of the late Walter R. "Terry" Bernard Jr. Survived by dear friend Raymond Pinkowski. Loving mother of Patrick (Bobbie) Bernard, David (Kathryn) Bernard, and Christopher (Kim) Bernard. Cherished grandmother of Courtney, Jack, and Rachel Bernard. Dear sister of Richard-Raymond Alasko and Christopher Ozdyck. Carol passed away Tuesday, August 30, 2016 at age 76. Visitation Thursday, September 8, 2016 from 9:00 A.M. – 9:45 A.M. at St. Michael Church, 11144 Spinner Ave., Sharonville, OH 45241. Mass of Christian Burial to follow at 10:00 A.M. at the church. Memorials may be made in honor of Carol to the 
American Heart Association
.
Hank Wohrley - Unit 173 - September 4, 2016
Henry W. 'Hank' Wohrley
Published: Tuesday, Sept. 6, 2016 4:44 p.m. CDT
 • Updated: Tuesday, Sept. 6, 2016 9:16 p.m. CDT
DIXON – Henry W. "Hank" Wohrley, 85, of Dixon, died Sunday, Sept. 4, 2016, at KSB Hospital in Dixon.
He was born April 17, 1931, in Dixon, the son of Andrew and Marie (Arion) Wohrley. He had owned and operated Wohrley Heating and Air Conditioning from 1965 until his retirement. He was a veteran of the Marine Corps. He was a member of the American Legion, Dixon Elks Lodge, Dixon Moose Club, and the Eagles Club in Bonita Springs, Florida. He married Sharon Yount on Aug. 14, 1954. She preceded him in death on June 20, 1987. He married Jane Mehrens on Oct. 29, 1994.
Hank was a loving, giving gentleman. He loved conversations with his friends and family. Traveling and spending winters in Bonita Springs were some of his favorite things to do. He was a diehard Chicago Cubs and Chicago Bears fan, and he wanted to see the Cubs win the World Series before he died. Hank was kind and wonderful to all, and we will miss him greatly.
He is survived by his wife, Jane; son, John Wohrley of Bloomington; daughters, Laura (Rich) Preston of Calgary, Alberta, Canada, and Tracy Chesterfield of Carmel, Indiana; daughter-in-law, Mary Wohrley of Dixon; stepson, Jerry (Melissa) Mehrens of Dixon; stepdaughters, Lisa Apple of Bloomington and Julie (Doug) Harms of Dixon, 12 grandchildren; three great-grandchildren; brothers, John (Joyce) Wohrley of Dixon and Floyd (Margaret) Wohrley of Geneseo; sister, Dorothy Wohrley of Dixon; and sister-in-law, Doris Wohrley of Dixon.
He also was preceded in death by his sons, Steven and Bradley Wohrley; brother, Louis Wohrley; and sister, Marion Swartz.
Visitation will be from 4 to 7 p.m. Thursday at Jones Funeral Home in Dixon. The funeral will be at 11 a.m. Friday at Immanuel Lutheran Church in Dixon, with the Rev. Frank Langholf officiating. Burial, with military honors accorded by the Dixon combined veterans group, will be at Oakwood Cemetery in Dixon.
A memorial has been established to Lee County Honor Flight.
Russ Shicks -
Former Owner 
100 - 
10/8/2016 
Obituary
Shicks Russell Charles "Russ" Shicks, 71, of Sunbury passed away Saturday morning October 8, 2016 at his residence. He was born March 25, 1945 in Columbus, Ohio to the late W. Delno and Ida (Wood) Shicks. He was a 1963 graduate of Big Walnut High School and a lifelong Delaware County resident. He was a member of the Army Reserves and National Guard. He was employed for 33 years as a Lab Tech at Anheuser Busch. On December 31, 2001, he married Sharon Baxter and for the past 10 years, they have been wintered in Bonita Springs, Florida meeting great people and developing lasting friendships. In 2006, while in Bonita Springs, Russ and friends started "Tiki Friday" with karaoke and the residents there have continued it ever since. Russ was a member of the Sunbury Eagles, VFW #8736, the Honor Guard at the VFW and past master of the Sparrow Masonic Lodge No. 400. He enjoyed golfing, reading, singing karaoke, riding his Harley Davidson and attending his grandkids sporting events. He also was a volunteer firefighter for the Tri-Township Fire Department in Delaware and he played in the same band, "The Country Playboys" for 18 years. Left to cherish his memory is the love of his life of 15 years his wife, Sharon; sons, Matthew (Darian) Shicks of San Diego, California, Adam (Michelle) Shicks of Anchorage, Alaska, Chad (Kim) Woodard of Galena and Brock (Erin) Woodard of Sunbury; daughters, Jennifer Shicks of Columbus and Kathleen (Anthony) Fantozzi of Columbus; 13 grandchildren; brothers, Lawrence (Nonata) Shicks of Bradenton, Florida and Donald (Janet) Shicks of Cape Coral, Florida; sisters, Judy (Neil) Gorsuch of Westerville, Jane Gross of New Albany, Virginia (Rene') Yandrich of Reynoldsburg, Vivian (Ruh) Diehl of Port Charlotte, FL and Kim (Jay) Giesler of Cincinnati; numerous nieces and nephews. The family will receive friends on Tuesday, October 11, 2016 from 2-4 and 6-8 p.m. with a Masonic Funeral Service at 7:45 p.m. at the DEVORE-SNYDER FUNERAL HOME, 637 N. State Route 61, Sunbury, OH. Funeral services will be held Wednesday at 10 a.m. with Pastor Wayne Booth officiating. Inurnment with military honors will take place at a later date in the Sunbury Memorial Park. Contributions in Russ's memory may be made to Hospice of Central Ohio, the Ohio Masonic Home, Lodge No. 400 or to the Sunbury VFW #8736. The DeVore-Snyder Funeral Home of Sunbury is honored to serve the Shicks family. To share a fond memory of Russ or to offer a condolence to his family, please visit www.snyderfuneralhomes.com
Art Dedic - Unit 19 - October 21, 2016
Arthur Walter Dedic, 82, of Hot Springs Village passed away on Friday, October 21, 2016. He was born in Chicago, Illinois on June 16, 1934 to the late Walter and Josephine Dedic. Arthur graduated from Holy Trinity Catholic School in 1951. He was in the armed forces where he served in the Army Engineer Corp Battalion 80 5th. He worked for ADT and retired after 38 years. He married the love of his life Marie on June 16, 1962. He also enjoyed golfing, bowling and an avid Cubs and Bears fan.

He is survived by his wife Marie Dedic, son Scot Dedic and wife Pam; daughter Debbie Steiner and husband Scott. He also leaves behind grandchildren, Bradley Dedic, Janell Dedic, Jacob Steiner, Cody Steiner and Ryan Steiner.
Services will be at a later date.
Cremation arrangements are entrusted to CedarVale Funeral Home in Hot Spring Village, AR.
Eldon Pittenger - Unit 195- November 2, 2016
Paul Eldon Pittenger, of Wellston, died on Wednesday, November 2, in the home where
he was born 91-years-ago after an extended period of failing health. At the end, his care
was managed by Adena Hospice.
 He is survived by his wife, Julia (McKnight) and several nieces and nephews.
Eldon was very proud of his service during WWII in the U.S. Navy. After graduating from
Submarine School in New London, CT he served as a Specialist in the Pacific Theatre.
After his service in the Navy he studied at the Engineering College of Ohio University.
He then worked at McNally Pittsburgh in Wellston designing coal preparation plants.
He went on to work at Mead Central Research where he retired. After retirement he
enjoyed traveling, tending his farm in Wellston with his beloved John Deere tractor in
Summers and wintering at his home in SW Florida.
For over fifty years, he devoted much energy to teaching Western Square Dance. He
Called dances at local, statewide, and national functions. He enabled thousands of
people to enjoy dancing; he savored his memories of this fond time.
Many years ago, Eldon elected to participate in the Willed Body Program at Ohio
University College of Osteopathic Medicine in an effort to help others. His final
arrangements will be at a later time.
The family requests, in lieu of flowers, that memorial contributions be made to The
Friends of Adena Hospice, 2077 Western Avenue, Chillicothe, OH 45601 or a charity
of choice.                
Jean Miller -
Former Owner 165 - 11/9/
2016
Walter Slouffman - Former 151 - 11/15/16   
Walter Slouffman, age 95 of Riverside passed away peacefully on November 15, 2016. HE was born in Miamisburg in 1921 to the late Margaret and John Slouffman. Walter retired from NCR after 36 years of loyal service. He then went on to work at General Motors. He had a passion for gardening and growing tomatoes and other fruits and vegetables. He was an avid golfer, fisherman, and hunter. Walter was a longtime member of Immaculate Conception Parish. He was a very loyal Cincinnati Red's and Dayton Flyers fan.
He was a caring and loving father, grandfather, great-grandfather, uncle, brother, and friend and will be greatly missed by all who loved him. 
In addition to his parents, Walter was preceded in death by his wife, Margaret Slouffman; many siblings and friends.
Walter leaves behind to cherish his memory, children, Carolyn Russell; James (Carolann) Slouffman; Richard "Rick" Slouffman; Gary (Georgia) Slouffman; and Susan (Jeff) Sieber; grandchildren, Christine, Stephen, Keith, Anthony, Sarah, and Stephanie; great-grandchildren, Mick, Kate, Kayla, Carter, Carson, and Samaura; and many other loving relatives and friends.
A funeral service will be held on Friday, November 18, 2016 at Newcomer Funeral Home - Beavercreek Chapel at 11am. The family will greet friends and loved ones from 9:30am - 11am before the funeral. Burial to follow at Valley View Memorial Ga